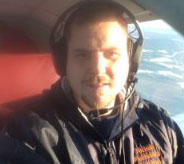 Owner and operator, Jason Nichols has been in the heating and air conditioning field for over 20 years. Jason Nichols started in the plumbing and heating field, specializing in hydronic heating systems. Finding success and a passion, Jason Nichols pursued education for air conditioning/heat pumps and refrigeration training. After earning his EPA Universal certification, Jason Nichols incorporated Nichols Mechanical Services.
At NMS, we pride ourselves on offering an extensive range of services for both Residential and Commercial projects.
There is no limit to what we will do.